KNOW INDIA – QUIZ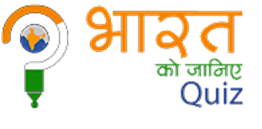 · The Quiz is organized by the Ministry of External Affairs, Government of India.
· Participation is open to all NRIs, PIOs, foreign nationals between the age group of15-35 years. (persons born not before
01 January 1984 and not after 1 January 2004)
· Eligible contestants can appear for the quiz ONLY ONCE
· Participation in this Quiz is voluntary
· Online registration for all the contestants is mandatory.
· Persons related to the organisers will not be eligible to participate including children of personnel working in the
Embassies/Posts abroad.
· Participants can immediately after registration play a practice round available on the portal. Scores received in this round will
not be taken into consideration.
· Identity of the contestant found to be false at any stage, will be disqualified from participating in the ongoing/next round of Quiz
and medal, if any, will be withdrawn.
· The Organisers are not bound to provide either the internet connection or related devices to participants in the online Quiz
rounds.
· The decision of the organizers would be final and binding in all matters.
· Last Date for registration 20 November 2018.
For details and online registration please visit portal
Following information is required for online registration:
First Name, Last Name, Date of Birth, City / country of residence, Email id, Mobile number for WhatsApp
NRI/ PIO Card / OCI Card / Passport details or proof of Indian origin